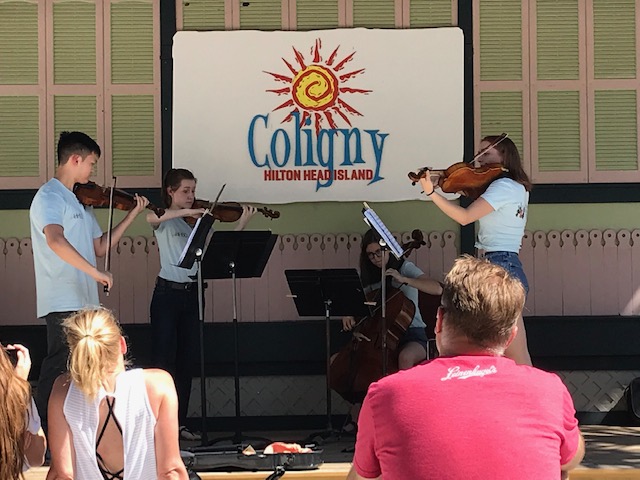 Participants will spend ten days on the beautiful Hilton Head Island including daily classes, free time, and group activities highlighting the many experiences the island has to offer!
TYPICAL DAY:
1.5 hours of practice, 2 hours rehearsing, 1hr 15min coaching
9:00am-10:30am Individual warmup, practice time, or lessons
10:45-12:00 – Quartet rehearsal
12:00-1:15 – Lunch (Served at SoundWaves)
1:15-2:30 – Quartet coaching
2:45-3:30 – Quartet rehearsal
3:30-5:30 – Free Time
5:30 – Dinner (Served at SoundWaves)
7pm – Evening activity
Free time and evening activities may include concerts, master classes and fun Hilton Head activities.
Hilton Head Island is known for hosting artists from around the world for numerous, year-round cultural activities. Our experienced host families will provide artist housing, two to a home, with breakfast and transportation to and from the Soundwaves venue.