The HHSO is passionately dedicated to its cultivation of musical opportunities for young musicians of the Lowcountry and beyond!
We strive to develop unique partnerships with community organizations and area schools to offer numerous music education programs for the youth of the Lowcountry. Through our solo competitions and chamber institute offerings, we are privileged to provide world-class training and performance opportunities for young artists from all over the world. And as a core component of our mission, some of the world's best young and emerging artists are featured soloists on the majority our season's concert programming.
---
Partnerships With Local Schools and Organizations



Music Bridges
Music Bridges, HHSO's spirited music-in-the-schools educational program, under the leadership of Maestro John Morris Russell, now reaches thousands of Beaufort County's elementary students. Following a series of classroom visits by our HHSO musicians throughout the season, Music Bridges culminates its year of music-making with students traveling to HHI's First Presbyterian Church to participate in a Young Person's Concert under the direction of Maestro Russell.
Throughout the school year, HHSO musicians and guest artists visit 2nd through 5th grade classrooms to help prepare and excite students for their trip to hear the full orchestra at our annual Young People's Concerts. This season's participating classrooms will be from Bluffton's Red Cedar, as well as Hilton Head Island's Creative Arts and International Baccalaureate Elementary Schools. During their visits, HHSO musicians complement the BCSD music teachers' daily curriculum by extending the opportunity for students to continue to learn about different instruments, interact with professional orchestral players, and become engaged in the music making process. Music Bridges inspires harmonious excitement in 3,000+ students in the Beaufort County School District through personal musical connections.
Music Bridges – After School Programs

Foxes Jam, initiated in 2016 at Bluffton's Red Cedar Elementary in conjunction with principal, Kathy Corley, and music teacher, Nathan Kooi, offers both beginning and intermediate strings and band classes to students in 3rd-5th grades. Participating students are given the opportunity to learn the Violin, Flute, Clarinet, Trumpet, or Trombone through weekly instruction.
Beginning in September 2019, Red Cedar's model program was expanded to Hilton Head Island's Elementary Schools. In collaboration with principals Sarah Owen and Gretchen Keefner, as well as the Boys & Girls Club of the Lowcountry, HHSO members instruct an after-school beginning violin class twice a week for select 4th and 5th graders.
All students participating in our after-school programs have access to instruments purchased and maintained by the Mary Briggs Youth Foundation.
HHIPC School Ambassador Program
Introduced at the 2003 competition, participating HHIPC competitors have the opportunity to perform selections from their competition repertoire, as well as other favorite works to students of Hilton Head Island schools. The students learn about the competitor's musical study and life in their home countries. Additionally, middle and high school students are given the opportunity to attend early rounds of the competition to experience the highest levels of live music performance. During the BravoPiano! Festival, artists visit area schools to inspire and educate students by sharing their piano mastery.
Summer Programing at SoundWaves

Under the expert guidance of international children's chorus master Guillermo Brazon, this past summer's inaugural Music Factory for Kids encouraged participants ages 5-12 to explore their own creativity while discovering the empowerment of musical expression. The camp was offered four days a week at SoundWaves and helped to continue our long-standing partnership with the Boys & Girls Club of the Lowcountry which provided access to the program for numerous students.
---
Premier Competitions, Advanced Training, and Unique Performance Opportunities
The Hilton Head International Piano Competition, one of the leading international piano competitions in the United States, operates with a three year rotation of events: a competition for pianists 18 – 30 years of age, a young artist competition for pianists 13 – 17 years of age, and a festival that showcases past prize winners and other famous piano artists performing music ranging from classical to jazz genres. The competition events draws young artists from countries the world over.
Since 2007, the Hilton Head Symphony Orchestra has sponsored a Youth Concerto Competition for the Southeastern Region of the United States. The competition provides talented young musicians with the opportunity to perform standard orchestral repertoire from memory before an audience. The winners perform recitals and become soloists with the Hilton Head Symphony Orchestra.
Founded in 2018, the Hilton Head Chamber Music Institute provides an intensive training program focused on the art of chamber music performance for students who play the violin, viola or cello, and have completed grades 8 through 12. The highly individualized program encompasses coaching, masterclasses, one-on-one instruction, special workshops, and multiple performance experiences at SoundWaves.
---
World-Class Young and Emerging Artists
Featured Soloists and Guest Artists
The HHSO strives to provide opportunities for emerging artists through its engagement of the finest young musicians with national and international reputations as concert soloists. Hailing from the world's most renowned universities, conservatories, competitions, and stages, these musicians inspire audiences with their dynamic and engaging performances. Many of these outstanding performers continue to grow their careers on the world's greatest stages, and we are proud to know that the HHSO has played a small role in these young artists' professional development.
---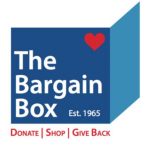 The HHSO gives special thanks to the Bargain Box for their generous contributions to our Youth Programs!