Event details
Monday | 23rd March, 2015
08:00 PM - 10:00 PM
First Presbyterian Church
540 William Hilton Parkway
Hilton Head Island, SC 29928
843-842-2055
John Morris Russell
Conductor

Kisma Jordan
Soprano

Hilton Head Symphony Orchestra Chorus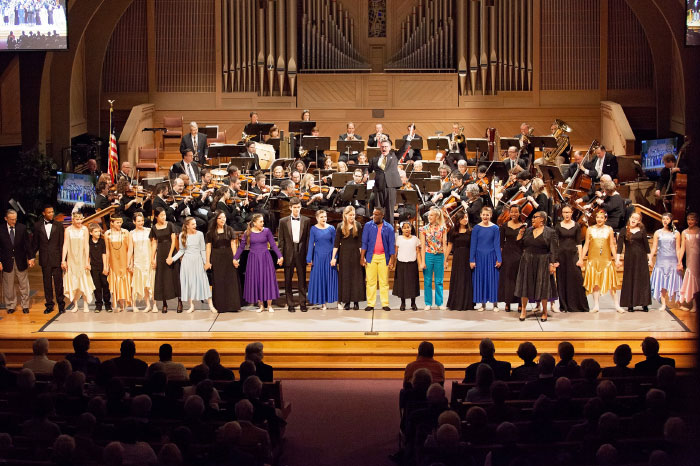 "True love never did run smooth." Shakespeare
Gounod Je veux vivre from Romeo and Juliet
Verdi Ave Maria from Othello
Verdi Soldiers' Chorus from Macbeth
Verdi Nanetta's Aria from Falstaff
Mendelssohn Midsummer Night's Dream
Kisma Jordan,

 Soprano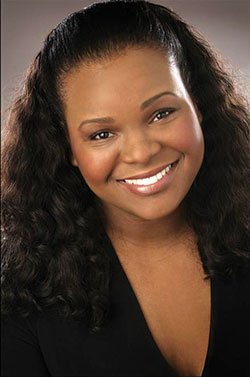 Kisma Jordan was one of nine recipients of the 2014 Kresge Artist Fellowship in Music. The professional Fellowships, funded by The Kresge Foundation and each consisting of a $25,000 prize and professional practice opportunities, are awarded annually to metropolitan Detroit artists for their exceptional commitment to artistic achievement and strong contributions to their respective communities.
Recognized by The New York Times for her soul-stirring communicative ability and "shimmering soprano voice", Kisma has proven to have a gifted vocal instrument that penetrates the hearts of listeners. The Baltimore Sun praised excitedly, "Kisma Jordan steals the show, vocally…with her truly lovely
soprano. She sounds wonderful in the house, the tone ripe and well-supported, the phrasing lively, the diction superb. I can't prove any great powers of prognostication, but I sure do feel there's a good chance we could all be hearing more from this singer in time." Through her sincerity, and elegant statuesque, she makes lasting impressions on audiences across the country.
This season, Kisma returned to the opera stage to cover the role of Clara with Lyric Opera of Chicago in their revival production of the Gershwin's Porgy and Bess. In March, she will appear with Hilton Head Symphony as soloist for Mendelssohn and Verdi: Nightmares and Dreams, then, returns home to continue preparations for the highly anticipated debut of two of her original works during the Art X Detroit: Kresge Arts Experience, which exclusively presents works created by current Kresge Eminent Artists and Artist Fellows.
In previous seasons, Kisma enjoyed appearances with New Jersey Opera in performances of Pamina in Die Zauberflote, Lyric Opera of Baltimore in performances of Anne Trulove in The Rake's Progress, Nedda in performances of Pagliacci, and as Aurora in the North American premiere of Francesco Cavalli's Gli Amore D' Apollo e di Daphne.
Sought after on the concert stage, Kisma has also appeared as a soprano soloist for works including Barber's Knoxville: Summer of 1915 with Omaha Symphony Orchestra, Mahler's Symphony no. 2 with Mississippi Symphony Orchestra, Mozart's Exultate Jubilate with Lima Symphony Orchestra, and Strauss' Vier Letze Lieder.
Kisma has won prizes from the Fritz and Lavinia Jensen Foundation (2nd Prize), Sylvia L. Green Voice Competition (1st Prize, Graduate Division), Baltimore Music Club Competition (1st Prize, Professional Voice), the Belcanto Vocal Foundation Scholarship Competition (3rd Prize), The Cleveland Foundation (A. Grace Lee Mims Vocal Scholarship Award), and the Metropolitan Opera National Council Auditions (National Semifinalist, 1st place Great Lakes Region).
A native of Detroit, MI, Kisma earned a Master of Music degree in vocal performance from Bowling Green State University (OH) and Bachelor of Music degree from Kentucky State University before appearing as a resident artist at the prestigious Academy of Vocal Arts in Philadelphia.