Event details
Monday | 23rd February, 2015
08:00 PM - 10:00 PM
First Presbyterian Church
540 William Hilton Parkway
Hilton Head Island, SC 29928
843-842-2055
John Morris Russell
Conductor

Tim Berens
Guitar

Craig Wagner
Guitar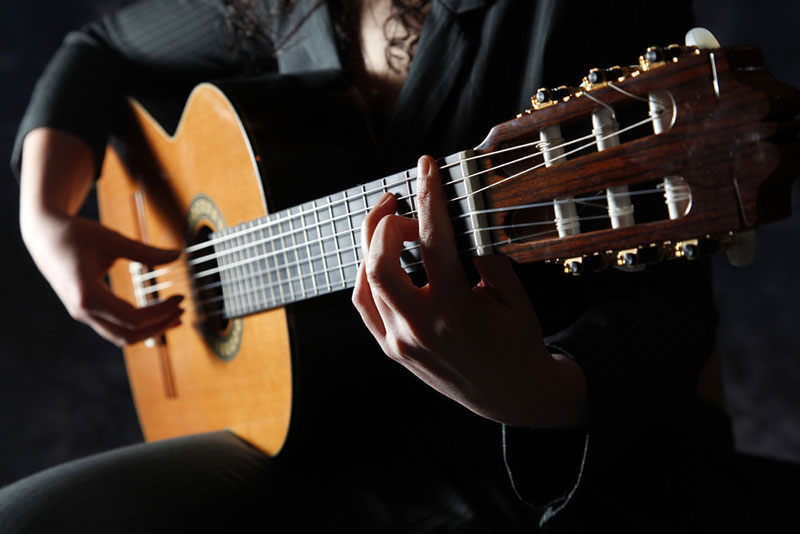 Cincinnati Pops guitarist and arranger, Tim Berens and Craig Wagner perform Gershwin's classic Rhapsody in Blue in a wild and virtuosic version for two guitars and orchestra, along with brilliantly scored jazz standards by Ellington, Chick Corea, and Herbie Hancock.
Gershwin
 Oil and Water Do Mix
Gershwin
 Rhapsody in Blue
Tim Berens

,

 Guitar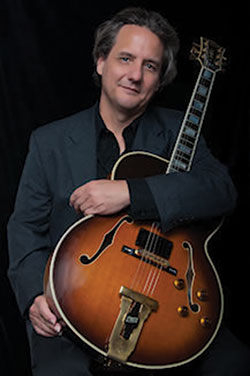 Tim Berens is a guitarist, an orchestrator, and a conductor. Tim's orchestral guitar work has included performances on more than 40 CDs, national and international tours, nationally broadcast television programs, a performance at the 2008 Beijing Olympics, and 7 performances at Carnegie Hall in New York.
Tim is the guitarist for the Cincinnati Pops Orchestra, and he has performed with more than 20 other orchestras including the National Symphony Orchestra, the Philadelphia Orchestra,  and the Hong Kong Philharmonic.
A versatile musician, Tim performs on the mandolin, banjo, and bouzouki in addition to the electric, classical, and steel string acoustic guitars. An accomplished jazz guitarist, Tim released Two Sessions with bassist/composer Frank Proto in 2012, Live at Sips Cafe in 2005, Nortonomy in 2001, and Another Rhumba for Armando in 1999 for Red Mark Records. He has performed regularly in jazz clubs for many years.
The Cincinnati Pops Orchestra features Tim as a soloist on many of its Telarc recordings, and Tim has toured with the Pops many times, performing in Japan, Taiwan, China, Singapore, and at Carnegie Hall in New York City.  He has been featured with the Cincinnati Pops during many of their nationally telecast PBS specials. His performances of Rhapsody in Blue for Two Guitars and Orchestra received raves from audience members and critics alike.
Trained as a classical guitarist, Tim is a member of a rare species: classical guitarists who have performed Joaquin Rodrigo's Concierto de Aranjuez with an orchestra.
Tim, an enthusiastic but bad golfer, earned a Masters of Music in Orchestral Conducting from the Ohio State University and a Bachelor of Music in Classical Guitar Performance from the University of Cincinnati College-Conservatory of Music.
Craig Wagner

,

 Guitar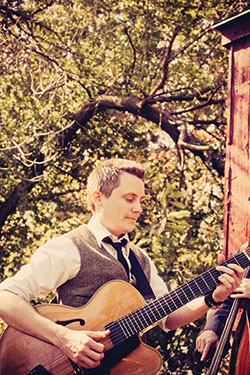 From performing Rhapsody in Blue for Two Guitars as a featured soloist with the Indianapolis Symphony Orchestra under conductor Erick Kunzel, to touring and recording with platinum-selling rock band Days of the New, Craig Wagner is recognized as one of the most versatile guitarists on the scene today.
Craig's recording career includes three albums with the Java Men, a quartet he has been involved with for over ten years. Letter to St. Paul (1994), Void (1999) and Orbituary (2000) have been heard on many college and NPR stations throughout the country. A fourth album is due for release in the fall of 2004, as well as a new solo recording to follow in December. Craig's previous solo album, Color of a Mirror, was released in 2000.
As a member of Java Men, he has played at venues as large as Lollapolooza, as intimate as the Knitting Factory, and as sprawling as the New Orleans Jazz Festival. They've shared the bill with Victor Wooten, the Charlie Hunter Trio, the Brian Setzer Orchestra and David Byrne. Craig's own work has been featured in publications such as Guitar Player, Guitar One, Acoustic Guitar, Just Jazz Guitar, 20th Centry Guitar, Vintage Guitar, Keyboard Magazine, The Village Voice, Cadence and Spin.
Over the last several years, you could also find Craig as a featured performer at the Chet Atkins' Society Guitar Festival in Nashville or at the Great American Guitar Show in New York, sharing the stage with guitarists Jimmy Bruno, Howard Alden, Jack Wilkins, Paul Bollenback, Ron Affif, Russell Malone and Gene Bertoncini. Mel Bay's "Master Anthology of Jazz Guitar Solos" features Craig, and he continues to have articles featured in "Guitar Sessions" series.
Craig graduated from Bellarmine University with a Bachelor's Degree in Music with an emphasis in Jazz Guitar Performance, in 1993. He has studied with Jimmy Raney, Attila Zoeller, Gene Bertoncini, Howard Alden, and BenMonder. Craig teaches guitar privately as well as jazz guitar at the University of Louisville.
George Gershwin
Oil and Water Do Mix
The musical idiom of jazz evolved in New Orleans in the early part of this century from ragtime and from the blues. It was nevertheless in Europe, where American dance bands were very popular, that composers first incorporated the new idiom into their classical compositions: Claude Debussy in Golliwog's Cakewalk (1908); Igor Stravinsky in Ragtime(1918); and especially Darius Milhaud in the ballet La création du monde(1923).
Rhapsody in Blue
The son of poor Jewish immigrants in lower Manhattan, George Gershwin was a natural-born pianist and left school at 16 to become a pianist with a Tin-Pan Alley firm, plugging their new songs. He soon commenced writing songs himself, eventually teaming up with his brother Ira as lyricist to become one of the most successful teams of song and musical comedy writers on Broadway. They created a string of immensely successful musicals from Lady be Good in December 1924 to Let 'em Eat Cake in October 1933. The opening night of a George Gershwin musical comedy was a social and media event with Gershwin himself usually leading the orchestra.