The 2017 HHSO Youth Concerto Competition, held at St. Luke's Church, Hilton Head Island on Saturday February 4, announces the winners of the competition.
Congratulations to:
First Place Winner:  Phoebe Liu, of John's Creek, Georgia
Second Place Winner:  Samuele Fabio Parrini of Greenville, South Carolina
Third Place Winner:  Rachel Yi of Simpsonville, South Carolina
Congratulations to all 10 competitors on outstanding performances!
The HHSO Youth Concerto Competition is a classical music competition for young instrumentalists under 19 years of age who have not completed high school.  This competition is open to all students in the Southeastern United States.  The winners have an opportunity for recitals and opportunity as a soloist with the Hilton Head Symphony Orchestra
Hilton Head Symphony Orchestra Season 2016-2017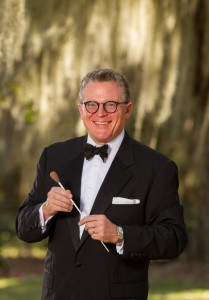 Passionate performances of the greatest orchestral masterpieces bring our region's music lovers together to celebrate our unique corner of the world and we invite you to join us.
Much of the HHSO's success is due to our deeply engaged community and their support of the highest quality music-making.  Our Board, our patrons, and our musicians have committed themselves to maintaining the kinds of artistic initiatives to which people have responded in extraordinary ways.  From education programs in the schools, the celebration of local musical traditions, soloists and ensembles, and the accessibility of performances to the entire region, our orchestra has become relevant to the musical ethos of the Lowcountry.
Your presence brings extra excitement to our performances; I look forward to sharing the transcendent sound of our orchestra and beloved Lowcountry together.
Happy Listening!
Maestro John Morris Russell
Maestro Russell "chats" about each concert one hour before each performance of classical music.
Latest from our Gallery