PERFORMANCE SPONSORS
Contact us to discuss your corporate sponsorship inquiries.
---
PLATINUM SPONSOR
Westin Hilton Head Resort and Spa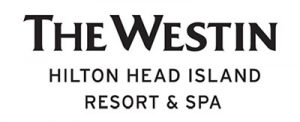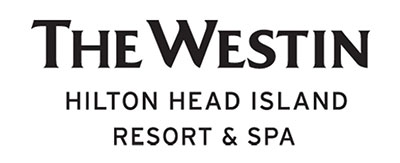 ---
GOLD SPONSORS
Boys, Arnold & Company
Carolina Volvo
Charter I Realty
Custom Audio Video, LLC
Frey Media
Goode Vacation Rentals
Group 3/pyramids
Hilton Head BMW
---
SILVER SPONSORS
Bank of America/U.S. Trust
Coligny
The Cypress of Hilton Head
Fidelity Investments
Forsythe Jewelers
Hilton Head Automotive
TidePointe, A Vi Community
---
BRONZE SPONSORS
Hilton Head Dental Team
James C. Moore of Raymond James
South State Bank
Wells Fargo Foundation
---
LEADERS
All My Sons Moving and Storage
Billy Wood Appliance
Hilton Head Area CEFA
Island Travel, Inc.
Merrill Lynch, The Stuckart Ruckno Group
Rice Music
Savannah Music Festival
Stoneworks
SunTrust
---
SUPPORTERS
Bishop Gadsden Episcopal Retirement Community
BlueCross BlueShield of South Carolina
Carson Realty
Charleston Symphony Orchestra
Law Office of Ferrene & Associates P.A.
The Greenery, Inc.
Hilton Head Choral Society
Hilton Head Dance Theatre
Hilton Head Exterminators
Hilton Head Lexus
Kenneth Kowalyk, DMD
Jacksonville Symphony Orchestra
Morgan Stanley Wealth Management
Rollers Wine & Spirits
Charles Sampson Real Estate Group
Sea Turtle Getaways
Sonesta Resort Hilton Head Island
Tanner-Doncaster Outlet
thefrenchguyphotography
The Village of Wexford
Wells Fargo Advisors
Worth New York
---
CHEFS AND CLEFS
Hinoki Japanese Restaurant & Sushi Bar
The Jazz Corner-The Junior Jazz Foundation
Mangiamo Hilton Head Pizza Co.
Sea Grass Grille
---
BUSINESS DONATIONS
Coastal Discovery Museum of HHI
Heritage Classic Foundation
Ranco Tents
Riedel Computer Services, Inc.
The Island Packet
---
GRANTS
Town of Hilton Head – ATAX
Beaufort County – ATAX
Concours d'Elegance
SC Arts Commission
The Bargain Box
Youths' Friends
---
2016 HHIPC SPONSORS
Carolina Volvo
Coastal Plains Insurance
Custom Audio Video, LLC
eviCore Healthcare
Great Frame Up
Gulfstream
Hargray
Hilton Head Honda
Hilton Head Lexus
Jeff Herrin Piano
Mercedes-Benz of Hilton Head
Rice Music House
Savannah Hilton Head International Airport
Shelter Cove Towne Centre
Steinway & Sons
The Arts Center of Coastal Carolina
The Westin
---
Contact us to discuss your corporate sponsorship inquiries.