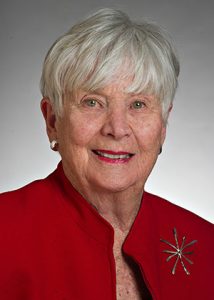 It is a pleasure to welcome all League members as recipients of our first League Notes of the 2013/2014 season. Joyce Fazio is our editor ably assisted by Sarah Bergin, of the HHSO Staff. We plan additional editions in early January and May. It is my hope that this way of communicating will enhance your knowledge of our activities and encourage your participation as a volunteer and an attendee.
The League's mission is to provide volunteer and financial support to the HH Symphony Orchestra and its youth programs. We also wish to design ways for all of us to get to know one another. Our social bond is based on our mutual enjoyment of great music in all its forms. How wonderful to celebrate this interest with new friends who have joined in the excitement that is the Hilton Head Symphony Orchestra!
I look forward to seeing you all at the interesting events planned for the coming months.
Lois Wilson, President
---
TOUR OF ELEGANT KITCHENS
Experience sublime kitchens and enjoy specially prepared treats in the first "Kitchens of Note" Tour sponsored by the League of the Hilton Head Symphony Orchestra.  The Tour will take place on Sunday, September 29th from Noon to 4 pm and includes three homes in Wexford Plantation and three homes in Long Cove Club.  Each kitchen will feature a local chef representing  Alexander's, Eat!, Old Fort Pub, Long Cove Club, The Sage Room, and Wise Guys providing tasty appetizers and recipes. Entertainment will be provided by the ladies of the Low Key Piano Music group.
Don't miss this opportunity to see the latest in kitchen design and visit two of the Island's private communities.  Tickets are $40 and reservations are limited. Tickets are now available at Burke's Pharmacy, Markel's and Le Cookery,  For more information contact Fran Hubbell at 843-681-4635.
Low Key Piano Group
The Low Key Piano group will be performing in four of the homes on the' Kitchens of Note' Tour. These talented ladies started as an activity of WAHHI in the early 90's and later became an independent group. Current membership includes active and retired piano teachers, fake book artists, composers, accompanists, professionals, and those who just enjoy playing the piano. The group plays solos, four-hand, six-hand and eight-hand arrangements of both popular and classical music. Members often volunteer to play in the community for nursing homes, Memory Matters and retirement homes. Low Key is supportive of the HHSO International Piano Competition and the HHSO 88 Key Society.
---
 SEASON PREVIEW 'LUNCHEON OF NOTE' RETURNS IN OCTOBER
Where's the place to be Wednesday, October 9 at noon? At the Country Club of Hilton Head to kick off the 2013/2014 music season, of course. Time to visit with old friends and meet new ones, a scrumptious lunch (you pick the entrée) and our dynamic Maestro John Morris Russell—it doesn't get better than that! You'll be treated to an insider's peek of the new season as only Maestro Russell can tell it and hear about the great things the League has planned for the upcoming year.
This event is limited to League members and their guests. If you have friends who are interested in learning more about our activities and wonderful symphony orchestra, by all means invite them. And just so you know—this is not a 'ladies' only' affair. Men will find they have lots of company.  Look for your invitation in the mail in early September. We look forward to seeing you.
WELCOME NEW MEMBERS
Prior to the luncheon on October 9, a New Member Coffee will be held at the Country Club of HH at 10:30 am to welcome all 2013 new members.  Members will be given a brief orientation and enjoy a special "getting to know you" event. As the new season begins, it will be important to know more about our activities and have this perfect opportunity to meet other new members. We hope those attendingwill consider staying on for the Preview Luncheon with John Morris Russell.
There was a delightful newcomer reception prior to the Spring Fling last May 1. Members of the League Board were introduced and information was given about League activities. All new members who attended that event are encouraged to also attend the October 9 Coffee. There are many other new members to meet and much more information about the new season.
Newcomers, please RSVP the special invitation sent in the Luncheon announcement. We look forward to being with you.
Most recent new members are: Iris Addoniso, Margy and Sal Bellavia, Martha Daniels Cohen, Bobbi and Tom Fox, Marjorie Proudman, Susan and Bruce Ross, Nancy and Karl Seitz, Greta and Tom Smythe, Wendy Baker, Jennifer and Bill Bilek, Ann Marie and Tommy Bowman, Leslie and JR Richardson, Barbara and Robert Singer.
---
POST-CONCERT RECEPTIONS
The new concert season is about to begin and the League will be sponsoring receptions after each Monday evening event throughout the year. These will be held in the Gathering Space at First Presbyterian Church.
If you have not already done so, and would like to volunteer at one (or more) of our upcoming post-concert receptions, now is the time to sign up. You can be part of the excitement by contributing four dozen home-baked cookies in disposable containers or acting as a host/hostess during these welcoming receptions. Hosting duties range from pouring punch, arranging cookies on platters or refilling punch bowls depending on our needs. One of the bonuses is working with a great group of people and the opportunity to mingle not only with friends and neighbors, but also with members of the HHSO and guest artists.  See list of concerts below.
Please let us know your choices by responding to the email addresses below. We look forward to your participation in this community service.
Joan Dattelbaum — [email protected]
Susan Parrish      — [email protected]
October 14,  November 11,  December 2,  January 20,   February 10,
February 24,  March 17,  March 31,  April 28,  May 12
---
MUSICALES 2013-2014
Musicale aficionados, are you ready for another exciting season of Sunday afternoon events filled with music, food, wine and good company?
Your Musicale Committee – Toy Mergler, Mary Apostle and Stan Cooke with CEO Mary Briggs and Marguerite Miletic – have been hard at work preparing a sparkling series of stimulating events.
If you like piano duos, violins, cellos, bassoons, brass, and vocal soloists, plus a return of last season's favorite group-The Velvet Caravan- you will want to be on hand for every performance. Get ready!
Some of our most gracious hosts in Sea Pines, Long Cove, Belfair, Colleton, Berkeley Hall and Port Royal Plantation are opening their homes as elegant venues for these exciting afternoons.
The newest twist to this season will be theme events such as October Fest, High Tea, Winter Solstice, Southern Soiree, New Orleans Jubilee and Race for the Roses. Are you getting ready?
So, be ready and watch for your exclusive League Member invitation coming soon! All reservations are confirmed on a first received basis and many will sell out quickly. Do not be left out. Be ready to respond.
This year we will honor our "Sunday Saints" with special recognition. These are good friends who wish to sponsor a musician.  Are you ready?
---
INTERNATIONAL PIANO COMPETITION
The date of the next installment in the Critic's Choice program, "A Musical Feast" has been set for Friday, November 8, 2013 at the Country Club of Hilton Head.  This event will feature 2012 HHIPC medalist Andrew Tyson and, like the inaugural program last year, will be a wonderful evening of outstanding music, delicious food and unique wines.  You won't want to miss this special event.  Additional information will be forthcoming.
Also, join in welcoming Joy McNeill as the newest member of the HHIPC organization.  Joy will be Volunteers Co-Chair .  She has been a terrific volunteer for a number of years and brings a lot of energy and experience to the job. League members are encouraged to volunteer for the IPC. There are many varied ways to participate in this world-renowned event.
---
CONCOURS d'ELEGANCE
We have another opportunity to participate in League fundraising.  The Concours d'Elegance will be held on the first weekend of November; Saturday, November 2 and Sunday, November 3rd.  The League traditionally staffs the beverage stands on both days, from 9 a.m. to 4 p.m.  No, you don't have to be a mixologist — we're selling water, soft drinks, wine and beer.  There will be four stands, and two people each volunteer from 8:30 – 12:30, or 12:30 to 4:30.
The Concours Volunteer Chairman advised that all volunteers will be required to work a full day, which means 8:30 – 4:30.  No exceptions. They will have time off for lunch, and can be comped to attend the event on the day of the weekend that they are not working.  In addition, since this is a new venue, they will be required to attend one of several hour-long orientation meetings
What are the benefits?  First, we are supporting this premier event and helping the League fundraise for local youths' musical needs.  In recognition of our efforts, The Concours provides early morning coffee and goodies, as well as a box lunch for the morning volunteers.  Afternoon people will have a chance to relax over wine and cheese at the end of the day.
Since the volunteers are given a complimentary pass for the day they participate, there is plenty of time to browse the grounds and enjoy the show.  Many of our volunteers ask to come back, as it is a truly a warm community event.  Please call Carol Gyllenhoff at 671 6758 or Cary Fleming at 837 5300 to participate.
---
MARK YOUR CALENDARS
FOURTH ANNUAL FASHION SHOW  – MARCH 26, 2014  –  SEA PINES COUNTRY CLUB
MUSICALES:
Musicale #1 • October Fest
Sunday, October 20, 2013 • 5-7 pm  Berkeley Hall
Pianists Chee-Hang See and Amy Tan of the Tan and See Piano Duo will delight with individual solo pieces and music for four hands.  Chee-Hang is a frequent accompanist for the HHSO Concerto Competition.
Musicale #2 • High Tea-Elegance and Artistry
Sunday, November 17, 2013 • 5-7 pm Port Royal 
Violinist Larisa Elisha and husband cellist Steven Elisha, of the Elaris Duo are members of the School of Music faculty at Georgia Southern.  Their performances have delighted audiences from Kansas to Georgia.
Musicale #3• Velvet Holiday
Sunday, December 8, 2013 • 5-7 pm  Colleton River
Back by popular demand!!  Velvet Caravan members Sasha Strunjas, guitar; Jared Hall, piano; Ricardo Ochoa, violin; Eric Dunn, bass and Jesse Monkman, percussion perform an eclectic program of holiday tunes.
Musicale #4 • That's Amore!
Sunday, January 26, 2014 • 5-7 pm  Sea Pines
Steve Primatic, piano and Mario Incorvaia, violin   Two of HHSO's  most popular  musicians perform a program of Italian dinner music from opera to love songs. This program will warm your heart.
Musicale #5• Southern Soiree
Sunday, March 2, 2014 • 5-7 pm  Belfair
Four musicians from Georgia Southern University's music program will perform string quartet repertoire.
Musicale #6 • Carnival Jubilee
Sunday, April 6, 2014 • 5-7 pm  Long Cove
Vocal soloists and John Morris Russell will provide a sneak preview of the 2014 Symphony Under the Stars Carnival! Program.
Musicale #7 • Race for the Roses
Sunday, May 4, 2014 • 5-7 pm  Sea Pines
HHSO Musicians Kate Jenkins and Todd Jenkins perform brass fanfare and solo  music to herald the racing season