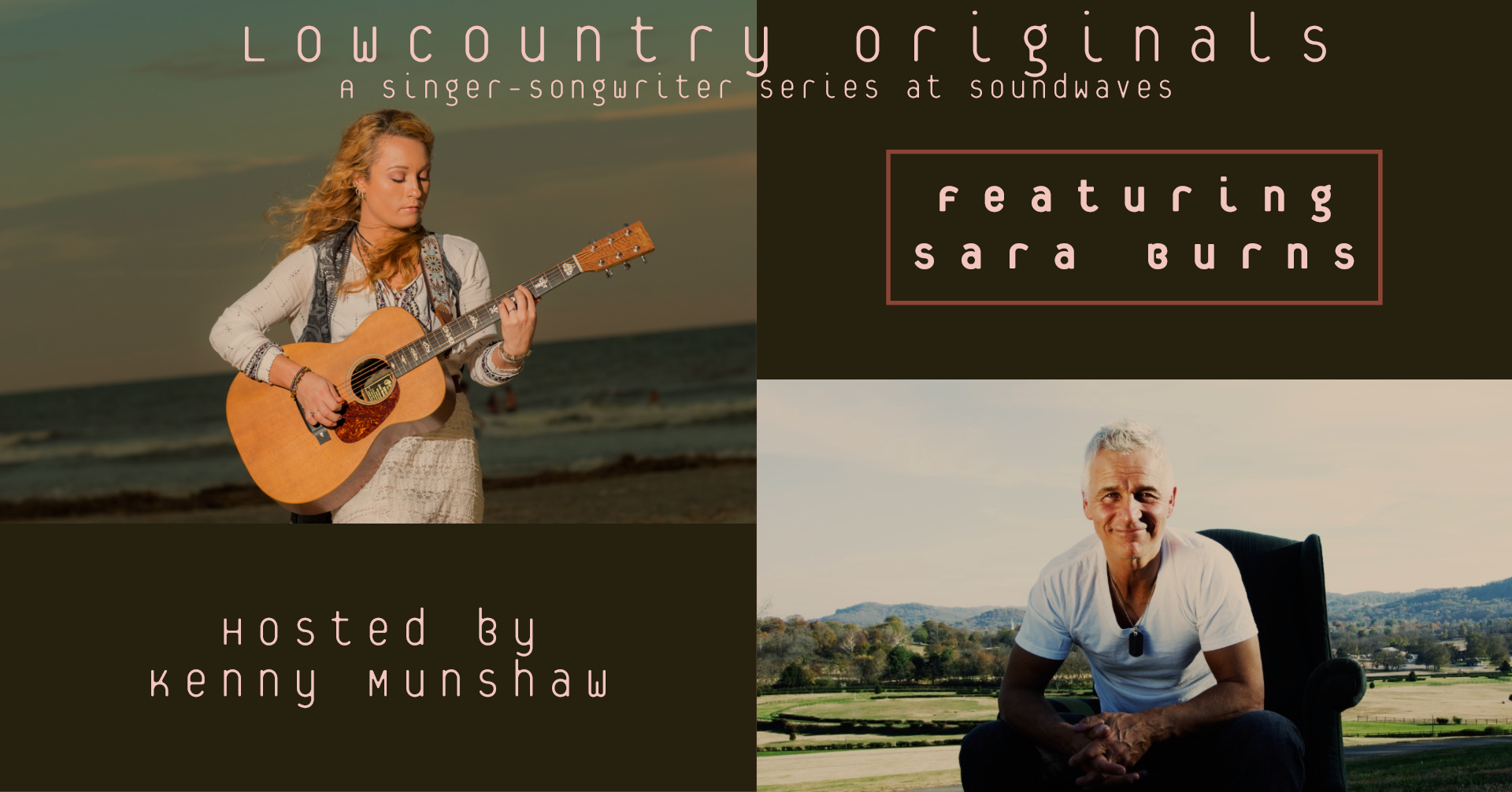 Event details
October 26, 2019
8:00 PM
7 Lagoon Rd. Hilton Head Island, SC, 29928
843-842-2055
Lowcountry Originals A new series hosted by acclaimed pianist and songwriter, Kenny Munshaw, features local musicians for each event. Audience members are given the opportunity to hear original music in an intimate setting, while getting to know a little bit about the performers.
The first event will feature local artist, Sara Burns!
As a self-taught musician, Sara Burns began playing guitar and singing when she was 12 years old. She began her career as one of the youngest solo entertainers on Hilton Head Island, South Carolina. For over a decade, she has made a name for herself as a popular local artist and entertainer, recognized for her distinguishing vocal style and acoustic sound.
Sara has recently released a new set of original songs that truly tell a story of her growth and transformation as an artists and songwriter on her new album titled, Gypsy.
With a wide variety of sounds, the songs on her new record showcase her ability to master many different genres as a writer.
Doors open at 7:30
Show begins at 8:00
Tickets – $20 online.

A cash bar is available for beer, wine, and soft drink purchases.