FROM STAN COOK, PRESIDENT
Best wishes for a musical New Year as we all recuperate from Hurricane Matthew.
Fall was very active with the Kitchen of Notes Tour, Sunday Musicales, Concert Receptions, and the Concours d'Elegance. Our thanks to all the many volunteers who made these events so successful.
The League of the Hilton Head Symphony Orchestra has a full schedule of events over the next five months and we continue to need the support of all the League and Symphony patrons. If you are able to contribute time for any of the events listed below, please contact our Vice President for Volunteers, Gail Kaess, at islandgail@yahoo.com or 843-837-7971.
SUNDAY MUSICALES
February 12
March 12
April 30
CONCERT RECEPTIONS
February 20
March 27
April 24
FASHION SHOW
SYMPHONY UNDER THE STARS
SPRING FLING
The final event for this season will again be the League Spring Fling in May when we have the opportunity to thank all the member volunteers for a successful year in a social setting with food and wine. I look forward to seeing many of you often in 2017!
---
FROM JOSEPH GIMBEL, DIRECTOR, YOUTH CONCERTO COMPETITION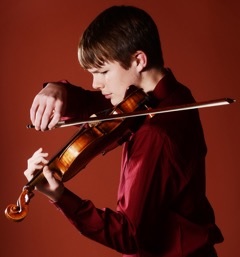 Join us on February 4th at 1:30 at St. Luke's Church, 50 Pope Avenue, where 10 of the nation's top instrumentalists (violin, clarinet, and cello) will compete for $5000 in cash prizes, $5000 in scholarships and a chance to solo with HHSO in 2017 at the 9th annual Hilton Head Symphony Orchestra Youth Concerto Competition. These young musicians, age 13 through 18, were selected by competitive auditions from a field of 50 applicants. Each will perform one movement of a concerto with piano accompaniment. We make a difference in the lives of these young people!   Many of our past finalists have gone on to study at Curtis, Juilliard, Peabody, and other major conservatories. Several perform with orchestras and chamber music groups throughout the US.
Doors open at 1:00 PM. Tickets are $15.
---
FROM MARY PRINCING, MUSICALES
We are happy to announce that the October Musicale, cancelled due to Hurricane Matthew, has been rescheduled for Sunday, April 30, 2017 from 5-7 pm at the Wexford home of Heather and Bob Cherichella, 62 Yorkshire Drive.
Due to scheduling conflicts, cellist Amy Goto (October's program artist) is unable to perform in April. Instead, Mario Incorvaia has arranged an exciting program to delight us all. Well known Atlanta jazz artists, vocalist Rosemary Rainey and pianist John Robertson, will perform a program titled For the Sophisticated Ladies, a tribute to the great ladies of jazz—Ella Fitzgerald, Billie Holiday, Sarah Vaughan, and others. (Some of you may remember Rosemary and John as the parents of James Robertson, Junior Jazz Saxophone, who played with Lavon Stevens at our March 2016 Musicale.)
Those of you who reserved seats for the October Musicale have first "dibs" for the April 30 event. Please confirm your reservation with Marguerite Miletic at mmiletic@aol.com or 843-689-2246. If you are unable to attend the Musicale on April 30, please let Marguerite know immediately so your seat may be offered to other League members.
Additional Musicales scheduled for 2017 include;
Musicale #5 JAMBALAYA AND JAZZ
featuring Jazz Corner pianist Martin Lesch and his trio
Sunday, February 12, 2017. 5-7 pm
Mona and Joe Huff
37 Rose Hill Drive in Rose Hill
Musicale $6 BELLS UP
Featuring HHSO principal French hornist Stephanie Mason and HHSO principal keyboardist Michael Braz
Sunday, March 12, 2017, 5-7 pm
Nancy and John Diamond
16 Kings Tree Road in Long Cove Club
---
FROM MARGUERITE MILETIC, MEMBERSHIP
League membership is always open. Visit our website: hhso.org/League
---
FROM CAROL GYLLENHOFF AND LOIS HOYT-BERRY, FASHION SHOW
It's that time of year to get your tables reserved for the 7th annual Fashion Show Luncheon on March 22, 2017. This year we will be in a new venue—The Sonesta in Shipyard. Many of you will be pleased to know that there will be valet parking for $2.00. Sonesta has an abundance of parking spaces so there will not be the problem we have experienced in the past. We encourage you to get your reservations in early as this event has always sold out quickly.
We are presently seeking donations for the auction at the Fashion Show. We are grateful for the support that the Orchestra League family has always provided for this event because it contributes so much to our support of the orchestra. Items should have a minimum value of $50.00. Please contact Carol Gyllenhoff at gyllenhoff@hargray.com or 843-415-5361. 
---
FROM BOB KOENIG, INTERNATIONAL PIANO COMPETITION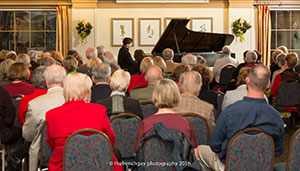 Over 100 League members and guests enjoyed the talents of Canadian pianist, Tristan Teo, as he performed at the December Musicale at Indigo Hall. Tristan's powerful program of music by Liszt, Kapustin, and Ravel wowed the audience, who also were treated to a Mozart piece as an encore.
The Hilton Head International Piano Competition staff is grateful to the League for presenting this Musicale as a benefit performance for the HHIPC.
Tickets for the 2017 Competition are now sale! Call the HHSO now for tickets at 843-842-2055!!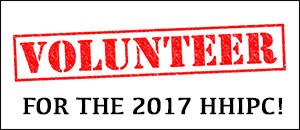 The HHIPC depends on a small army of volunteers, many of whom come from the ranks of League members.  If you have not volunteered in the past and would like to, I urge you to contact me at bjkoenig@hargray.com prior to January 31 so I can get volunteer information to you.  As a volunteer, you will not only support one of the major musical events on the Island, but also have the opportunity to listen to some of the best young artists in the world.  You will find it a rewarding experience!
NEW FOR 2017
Full day tickets: $12.00
All-access-pass which includes all rounds of competition with $65 seats for the Finals, Coffee and Conversation with Judges and the Master Classes
We will continue to offer the ever-popular Gold Pass for 4 early rounds at $40.00
Please don't miss this exciting opportunity to be amazed by talented young people!!
---
FROM JULIE WILLIAMS, KITCHENS OF NOTE REPORT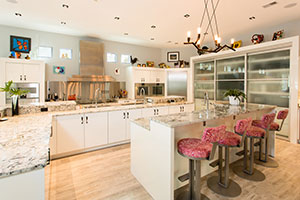 Sunday, September 25 dawned warm and sunny—a relief to the six house captains and their 70+ docents who had been having nightmares about muddy shoes. The League's 4th annual Kitchens of Note tour was off to an auspicious start!! The Berkeley Hall community opened its arms and cheerfully welcomed 380 people, all anticipating beautiful kitchens and scrumptious culinary creations. Not a complaining word was heard!
The list of people and organizations to thank for the success of this event is too long to publish here. We will mention a few:
Mary Briggs and her sidekick Kathy Corley who obtained the stunning houses
Magnanimous homeowners Marsha Levin, John Cardone, Paulette Henderson, the Temples, the Schlossbergs, and the Colliases who opened their doors and invited us all in
The Berkeley Hall staff who answered every request with "Of course, we can do that" and promoted the event to this charity-minded community
The fabulous chefs from the Old Fort Pub, Lucky Rooster, Ombra Cucina Rustica, The Pearl, R&D Wine Boutique, and the Bluffton Room who donated their time and talents so that no one went home hungry
Ticket retailers Markel's, Burke's Pharmacy, and Le Cookery who complemented our in-house ticket sales
Our generous sponsors who guaranteed the tour would be a financial success: Billy Wood Appliance, StoneWorks, Sun Trust Private Wealth. John Kilmer Fine Interiors, Worth New York, Le Cookery, Traditions
Planning is underway for next year's event. Contact League President Stan Cooke if you would like to be involved. We can promise camaraderie, fun, and deliciousness!! Stan.cooke@roadrunner.com
The 2016 Committee: Lois Wilson, Julie Williams, Mary Briggs, Stan Cooke, Linda DeLuce, Rose Zella Morris, Phyllis Patterson, Mike Caporal, Sarah Bergin with a big assist from Mary Princing, Fran Hubbell, and Mario Incorvaia.
---
FROM TOY MERGLER, COOKBOOKS
Overtures & Encores, A Symphony of Savories and Sweets, another fund-raising project by League members will continue to be sold before the remaining symphony concerts. The cookbooks were wonderful Christmas gifts and would definitely be well-received Valentines!! The cookbooks may also be obtained through the symphony office at 843-842-2055.
---
FROM PHYLLIS PATTERSON, POST CONCERT RECEPTIONS
The post-concert receptions, hosted by different island communities, will continue through the New Year as follows:
January 30       League Board chaired by Susan Forest
February 20     Sea Pines Plantation chaired by Phyllis Patterson
March 6             Piano Competition chaired by Ellen Taylor and Susan Forest
March 27         Hilton Head Plantation chaired by Sue Macdonald and Susan Forest
April 24             To be announced
May 8                 Symphony Board
---
IN CONCLUSION
It promises to be a music-filled year with many opportunities for YOUR participation and enjoyment. We hope you will join us as often as you can and help us to KEEP THE MUSIC PLAYING!!