Natalie Daise
Best known as "Ms. Natalie" on Nick Jr.'s award-winning television program, Gullah Gullah Island, Natalie is committed to making presentations that entertain, educate, empower and inspire. For more than 25 years, Natalie Daise has been a performing and visual artist. Her belief in the positive power of stories fuels all her work. Natalie's performances, painting and functional art pieces arise from the tradition of storytelling.
She has been married to Ron Daise, her committed partner in creativity and life for 30 years. They have two children, Sara and Simeon, who are amazing adults. She earned a B.A. degree from Vermont College and an M.A. in Creativity Studies from Union Institute and University.
Awards and nominations:
●   1997 and 1998 IMAGE Award nominations,
●   1998 Daytime Emmy nomination
●   Silver and Gold Parent's Choice awards
●   South Carolina's highest honor, The Order of the Palmetto
●  South Carolina's Jean Laney Harris Folk Heritage Award, given for lifetime achievement and excellence in folk art.
●  2016 ARTFields Competition Artist
Kisma Jordan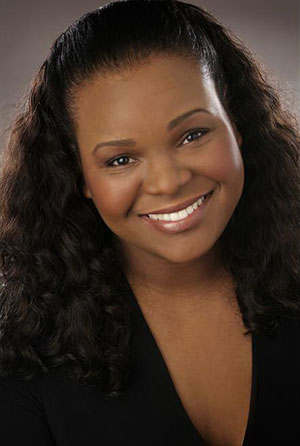 Soprano Kisma Jordan is emerging as one of the country's most luminous talents, sharing her ever-increasing gifts with audiences nationwide. At home on the opera stage as well as in concert and recital, she has been recognized for her communicative ability and "shimmering soprano voice," as noted by music critic Anthony Tommasini in The New York Times.
Ms. Jordan's 2009-2010 season began with a return to the Detroit Symphony Orchestra in the annual Home for the Holidays Pops Concert Series, followed by her concert debut with the Mississippi Symphony Orchestra. Ms. Jordan's 2008-2009 season featured debut concert appearances with the Detroit Symphony Orchestra led by Resident Conductor Thomas Wilkins, as well as the Lima Symphony Orchestra. Additionally, in July she performed with the Detroit Symphony Orchestra and conductor David Alan Miller in the annual Salute to America Concert Series at Greenfield Village at The Henry Ford.
In spring of 2008, she made her debut with the Michigan Opera Theatre in their production of Puccini's La Rondine. In 2007, Jordan performed the role of Pamina in Mozart's Die Zauberflöte with the New Jersey Opera Summer Festival, being acclaimed as having "solid control over a voice which soared through Mozart's music, her deliverance of character had sensitivity and warmth."
Kisma Jordan received a personal invitation from renowned American Mezzo-Soprano Marilyn Horne to participate in the Song Continues…2006 master class and recital festival, presented by the Marilyn Horne Foundation at Carnegie Hall's Zankel Hall. Other notable opera roles are Aurora in the North American premiere of Francesco Cavalli's Gli Amore D' Apollo e di Daphne.
Among the honors and awards that Ms. Jordan has received are the Tuesday Musical Association's Gertrude Marta Pflaum Scholarship for Voice, first place and Audience Choice Award winner of the 39th annual Bowling Green State University Competitions in Music Performance, first place winner of the Lima Symphony Orchestra Young Artist Competition, and most recently 2010 Metropolitan Opera National Council Auditions Semi-Finalist.
A native of Detroit, Michigan, Ms. Jordan holds degrees in vocal performance from Kentucky State University and Bowling Green State University.
The Savannah Children's Choir
The Savannah Children's Choir is a nonprofit, community supported, choral organization whose mission is to unite, mentor and transform Savannah's children into responsible, creative, and confident leaders through excellence in choral performance and music education.  ​The Savannah Children's Choir is actually composed of four choirs, The Discovery Choir, Apprentice Choir, Prep Choir, and Premier Choir, ranging from Kindergarten through 8th Grade.  The Premier Choir is the group performing with the Hilton Head Symphony Orchestra and is the top performing and traveling choir.  For more information please visit:  www.savannahchoir.org
HILTON HEAD DANCE THEATRE
In 1985, Hilton Head Dance School opened its doors with a mere 17 students. The school, which has always been the official school of the non-profit Hilton Head Dance Theatre, has experienced exponential growth in the years since. At the helm of both entities since the very beginning are Karena Brock-Carlyle, a former Principal Dancer with the American Ballet Theatre, and her husband John Carlyle, who danced professionally with City Center Dance Theatre, the Tampa Ballet and the Savannah Ballet. As the school has grown, so has the opportunity for the dance theatre to support productions featuring dance school students. The Nutcracker is a much-loved annual event that has delighted tens of thousands of residents and visitors alike as it is the official kick-off to the holiday season. In addition, Hilton Head Dance Theatre's repertoire has grown to include all of the great full-length ballets such as Swan Lake, The Sleeping Beauty, Giselle, Coppélia, Cinderella and Don Quixote. Both Karena Brock-Carlyle and John Carlyle have contributed new and innovative works to the repertoire, and audiences have also enjoyed the work of choreographer Jamal Edwards and former Broadway dance captain Kathleen Watkins. And every year, the very youngest students are featured in productions of their own such as Peter Rabbit, Eloise, The Magic Toy Shoppe, and Ella Bella Ballerina. Students in the middle grades perform annually in a production called Terpsichore, Too dancing excerpts from Swan Lake or The Sleeping Beauty as well as contemporary and jazz pieces. Hilton Head Dance Theatre has also proudly brought professional companies to our area including Stars of the American Ballet Theatre, the Miami City Ballet, Ballet Hispanico, the Atlanta Ballet and the Orlando Ballet among others.