Welcome to the 35th Season –
Music of Grandeur and Majesty
Opening Night – October 10, 2016
 Garrick Ohlsson, piano
Since his triumph as winner of the 1970 Chopin International Piano Competition, pianist Garrick Ohlsson has established himself worldwide as a musician of magisterial interpretive and technical prowess. Mr. Ohlsson commands an enormous repertoire, which ranges over the entire piano literature. Mr. Ohlsson has come to be noted for his masterly performances of the works of Mozart, Beethoven and Schubert, as well as the Romantic repertoire. To date he has at his command more than 80 concertos, ranging from Haydn and Mozart to works of the 21st century, many commissioned for him.
"What a sound! Ohlsson is famous for that great sonority, though he never seems to be working very hard to produce it. There are no histrionics, no flailing or thumping or grandstanding, just an incredible technique with razor-sharp accuracy, producing a sound so lush it almost glistens."
 Seattle Times
Hilton Head Symphony Orchestra Season 2016-2017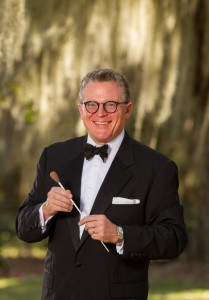 Passionate performances of the greatest orchestral masterpieces bring our region's music lovers together to celebrate our unique corner of the world and we invite you to join us.
Much of the HHSO's success is due to our deeply engaged community and their support of the highest quality music-making.  Our Board, our patrons, and our musicians have committed themselves to maintaining the kinds of artistic initiatives to which people have responded in extraordinary ways.  From education programs in the schools, the celebration of local musical traditions, soloists and ensembles, and the accessibility of performances to the entire region, our orchestra has become relevant to the musical ethos of the Lowcountry.
Your presence brings extra excitement to our performances; I look forward to sharing the transcendent sound of our orchestra and beloved Lowcountry together.

Happy Listening!
Maestro John Morris Russell
Maestro Russell "chats" about each concert one hour before each performance of classical music.
Latest from our Gallery