Event details
Sunday | 18th January, 2015
04:00 PM - 06:00 PM
First Presbyterian Church
540 William Hilton Parkway
Hilton Head Island, SC 29928
843-842-2055
John Morris Russell
Conductor

Danielle Belen
Violin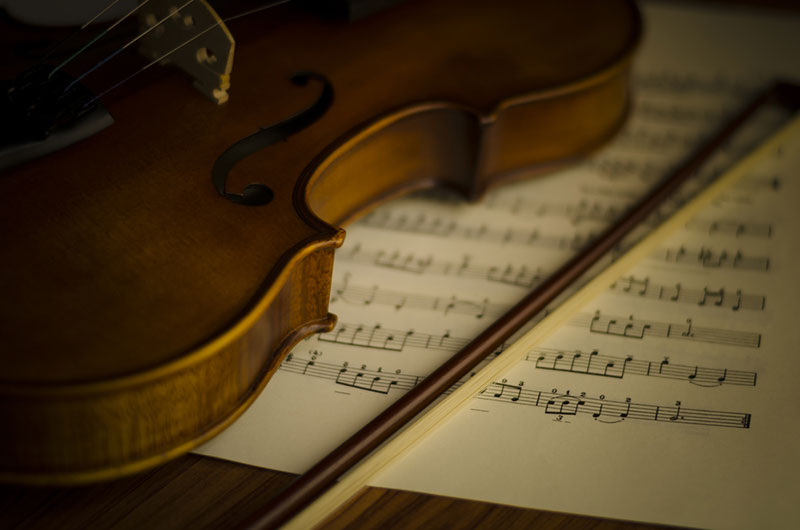 Don Giovanni is lost but Tchaikovsky's Fifth pulls itself back from the brink.
Mozart
Don Giovanni Overture
Bruch
Violin Concerto No. 1
Tchaikovsky
Symphony No. 5
Danielle Belen, Violin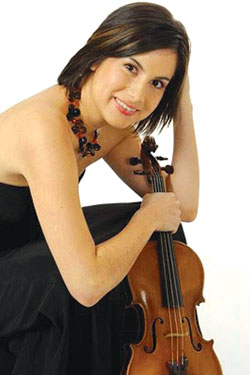 Newly appointed as Associate Professor and full-time Violin Faculty at the University of Michigan School of Music, Theatre and Dance in Ann Arbor, Danielle Belen is already making a name for herself as a seasoned pedagogue with a strong studio of young artists. As part of the violin faculty at The Colburn School in Los Angeles, California, her students have won national and international competitions including the Stulberg and Klein competitions, as well as being accepted into major conservatories and universities across the country.
Winner of the 2008 Sphinx Competition, Ms. Belen has appeared as a soloist with major symphonies across the U.S., including the Pittsburgh, Atlanta, Nashville and San Francisco Symphonies, the Boston Pops, and the Florida and Cleveland Orchestras. Zachary Lewis from the Cleveland Plain Dealer wrote "Violinist Danielle Belen… captivated every ear with an assured, impassioned performance of Ravel's "Tzigane," knocking off the daunting showpiece as if it were a trifle." She has recently enjoyed working with conductors such as Franz Welser-Mostt, Robert Spano, Keith Lockhart, Yehuda Gilad and Carl St. Clair.
Ms. Belen released her debut Naxos recording of works by living composer Lawrence Dillon in 2009 to much acclaim. Soon after, she commissioned "Multiplicity", a piece by Dillon for six virtuoso violins which was premiered along with her students at The Colburn School.
A graduate of the USC Thornton School of Music and the Colburn Conservatory in Los Angeles, where she studied with Robert Lipsett, Ms. Belen joined the faculty of The Colburn School in 2008. In addition to maintaining her own violin studio, she was also the teaching assistant to Mr. Lipsett for over five years, working with talent of the highest caliber from around the world. Additionally, Ms. Belen served as the Director of the Ed and Mari Chamber Music Institute in the Colburn pre-college division. Ms. Belen frequently enjoys teaching master classes and leading community engagements across the country in conjunction with her professional performance appearances. Ms. Belen served as Concertmaster of the New West Symphony and performed as soloist with the orchestra numerous times.
In 2010, Ms. Belen founded Center Stage Strings, a summer camp and performance festival for gifted young musicians in Three Rivers, California that has gained national attention. As Artistic Director and string faculty chair, she has attracted students and seasoned artists from around the world. Artists, including Lynn Harrell, James Ehnes, Arnold Steinhardt, Sarah Chang and Stefan Jackiw have joined to perform in support of Center Stage Strings. More information can be found at www.CenterStageStrings.com. Ms. Belen plays on a 1709 Alessandro Gagliano violin from the Mandell Collection of Southern California.
Wolfgang Amadeus Mozart
Overture to Don Giovanni, K. 527
Throughout his short career, Mozart wrote nearly 20 operas, many of which – especially the three with libretti by Lorenzo Da Ponte, Le nozze di Figaro, Don Giovanni and Cosí fan tutte – changed the face of opera forever and raised the bar for future composers. By the time Mozart died, the old form of the opera seria, with its formulaic libretti, strict dramatic and musical constraints, the casting of castrati as the hero/lovers and the proliferation of da capo (ABA) arias, was dead as well. Mozart's groundbreaking operas demanded new ears and open minds; their plots often challenged the accepted social and political order; and the music blossomed into a wealth of new aria forms and stunning ensembles.
Max Bruch
Violin Concerto No. 1 in G minor, Op. 26
One of the hallmarks of nineteenth-century Romanticism in music was the rise of the virtuoso violin or piano soloist, epitomized by those two great showmen, Niccoló Paganini and Franz Liszt. The demand for new virtuosic concertos inspired nearly all composers of the period to try their hand at this new kind of bravura work. One composer remembered primarily for his contribution to this genre was German composer, conductor and music teacher Max Bruch.
Pyotr Ilyich Tchaikovsky
Symphony No. 5 in E minor, Op. 64 
Throughout his creative career, Pyotr Ilyich Tchaikovsky's inspiration went through extreme cycles, tied to his frequent bouts of deep depression and self-doubt. In mid-May 1888 he wrote to his brother Modest that he was convinced that he had written himself out and that he now felt neither the impulse nor the inclination to compose. By the end of the month, however, he set about "…getting a symphony out of my dulled brain, with difficulty." Inspiration must have started to flow, for by the end of August, the massive Fifth Symphony was finished.