Event details
Sunday | 16th November, 2014
04:00 PM - 06:00 PM
First Presbyterian Church
540 William Hilton Parkway
Hilton Head Island, SC 29928
843-842-2055
John Morris Russell
Conductor

Steven Lin
Piano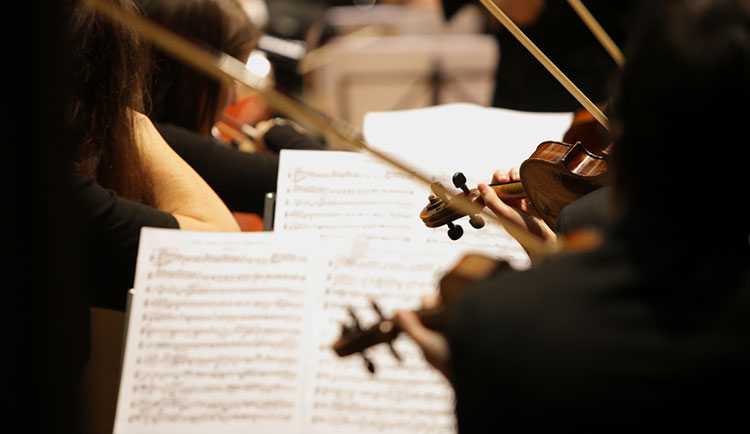 The most famous four notes in classical music.
Pärt Cantus in Memory of Benjamin Britten
Dvorák Serenade for Strings
Beethoven Symphony No. 5
Arvo Pärt
Cantus in Memory of Benjamin Britten
Arvo Pärt possesses one of the most distinctive voices in contemporary classical music, the product of eclectic influences from the "official" Soviet aesthetic to Renaissance polyphony. Born near Tallinn, Estonia's capital, Pärt began his formal musical education in 1954 at the Tallinn Music Secondary School, suspending it a year later to fulfill his National Service obligation as an oboist and side-drummer in an army band. He entered the Tallinn Conservatory in 1957 while working as a recording engineer with Estonian Radio. Although still a student, he composed music for the stage and film. By the time he graduated in 1963, he was already considered a professional composer.
Antonin Dvořák
Serenade for Strings in E major, Op. 22
Given his current stature as one of the foremost composers of the nineteenth century, Antonín Dvořák was something of a late bloomer, but not for want of musical talent and industry. Dvořák's father was a butcher and had expected his son to go into the family trade. Only after his uncle had agreed to finance the boy's musical education was he able to follow his passion for music. Although trained as a church organist, Dvořák took his first job as principal viola in Prague's new Provincial Theatre Orchestra. During this time, he practiced composition, producing songs, symphonies and entire operas but without recognition – much less appreciation – until he was in his 30s.
Ludwig van Beethoven
Symphony No. 5 in C minor, Op. 67
The four most clichéd notes in classical music were once the most revolutionary. For the first time a rhythm, rather than a melody, became the main subject of a symphonic movement – and not merely as a first theme to be stated and picked up again for a while in the development and recapitulation sections. Beethoven wove the rhythm into the entire fabric of the first movement, and subsequently into the rest of the Symphony. The motive first appears as a repeated demand, subsequently expanded into a genuine melody in the first theme. It recurs as a throbbing accompaniment in bass and timpani in the second theme, all the way to the final cadence of the exposition.