President's Remarks – Mary Princing
And that's a wrap. . . .
In the words of Frank Sinatra, "It was a very good year"!
The 2017 – 2018 League year kicked off in late September with the Kitchens of Note tour of six beautiful kitchens. 400 guests enjoyed Moss Creek's special brand of hospitality – welcoming home owners, helpful and friendly volunteers, along with taste tempting delights from six of the area's finest restaurants. Under the outstanding leadership of Lois Wilson and Stan Cooke, this year's event was a grand success! Over the past 5 years, Kitchens of Note has become one of the League's signature fund raising events, generating an impressive $88,000.00.
Six Sunday evening Musicales, enthusiastically supported and attended by League members, were held in six stunningly beautiful Lowcountry homes. Sincere thanks to our hosts and hostesses for opening their homes to us; to co-chairs Nancy Hudak and Linda DeLuca who did a superb job organizing each event; to the many volunteers who provided delicious treats, poured wine, parked cars and greeted guests; to Mario Incorvaia who planned the outstanding programs and to all of the talented musicians who delighted us with their performances. It was indeed a special year!
In March, 2018, the League's annual Spring Luncheon, Fashion Show and Silent Auction returned to the newly renovated and beautifully refurbished Sea Pines Country Club. Under the creative and capable leadership of Lisa Marie Temple and Wendye Hearsh, the event itself was fresh, new and exciting! From the beautiful table decorations, to So Sandra's beautiful fashions; from generous new sponsors to creative raffles; from interesting and beautifully displayed auction items to speedy checkout; the entire day was well planned and perfectly executed. The nearly 300 attendees left with smiles on their faces and compliments on their lips!
Phyllis Patterson and Barbara Wiles capably organized area neighborhoods to provide refreshments and hospitality for nine Monday Evening Post Concert Receptions. Each one was a feast for the eyes and thoroughly enjoyed by concert-goers, orchestra members, conductor and soloists.
The League's army of committed volunteers gave their time and financial support to the Fall and Spring Symphony Under The Stars, Concours d'Elegance, the HHSO Youth Concerto Competition and BravoPiano! Festival.
The League's Spring Fling, planned by Lois Hoyt-Berry, was a beautiful party to thank and celebrate our many volunteers. At a short Annual Meeting, the League recognized retiring board members for their years of outstanding service. Those retiring were Fran Hubbell, Nancy Hudak, Toy Mergler and Marguerite Miletic. Their contributions were many and greatly appreciated. Each will be missed.
Fran Hubbell and Peter Forbes were presented plaques designating them as Volunteers of the Year for their dedication, commitment and service above and beyond the call of duty.
Officers for the upcoming year were duly nominated and elected.  Your 2018-19 League Board is:
President – Mary Princing
Administrative Vice President – Gail Kaess
Fundraising Vice President – Char Long
Membership Vice President – Judy Walsh
Secretary – Terry Hicks
Treasurer – Peter Forbes
At the final concert of the season, it was my privilege, on behalf of the League and its nearly 400 members, to present a check in the amount of $ 66,000.00 to Mary Briggs, President and CEO of HHSO. This is a record dollar amount and represents 3,046 volunteer hours willingly given to support the orchestra and its youth programs.
It is truly an honor to serve as your president. I would like to offer my sincerest thanks to the League's officers, board members, committee chairs and many volunteers. It is you because of your efforts, interest and unflagging support that have made this a VERY GOOD YEAR!!
With thanks and best wishes for a fun and relaxing summer,
MARY PRINCING
---
Post Concert Receptions – Barbara Wiles and Phyllis Patterson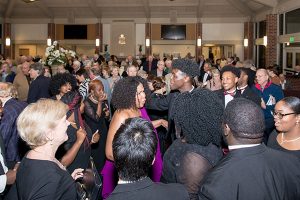 A big and heart-felt THANK YOU to the many League members who contributed to their respective plantation's receptions throughout the year—– Belfair, Long Cove, Moss Creek, Hilton Head Plantation, Palmetto Dunes, Palmetto Hall, Port Royal, Tide Point, Sea Pines, Shipyard, Wexford and Windmill Harbor.   Thanks also to the Symphony Board and the League Board who were responsible for receptions.  We know the many followers of the Symphony truly appreciated the delicious refreshments provided after the concerts and the opportunity to socialize and revel in the beauty of music.
We look forward to next year when we host some of the receptions at our new SoundWaves site.
---
Kitchens of Note Tour – Judith Tyler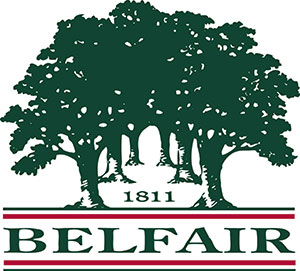 The sixth annual 2018 Kitchens of Note Tour is an event YOU won't want to miss! This popular League event will take place on Sunday, September 30th, from noon till 4 PM in the beautiful community of BELFAIR.  This event has sold out each year so get your tickets early or you may miss out.
Six homes, each offering unique and exciting kitchens, will feature Chefs from six fabulous area restaurants.  The Chefs will offer a sampling of their delicious recipes while patrons are treated to small symphonic ensembles providing beautiful music at each home.  The perfect pairing of music and food!
Tickets are $45 and are sold on a first-come, first-served basis.  For the first time, patrons can purchase tickets online at the Symphony website. Ticket information is now available online at www.hhso.org– follow the links under the Leaguetab.  You can also call Maggie Devine at 843-815-9292 or email her at maggiedevine@hargray.comfor additional information.
This is one event you don't want to miss!
---
Spring Luncheon and Fashion Show – Lisa Marie Temple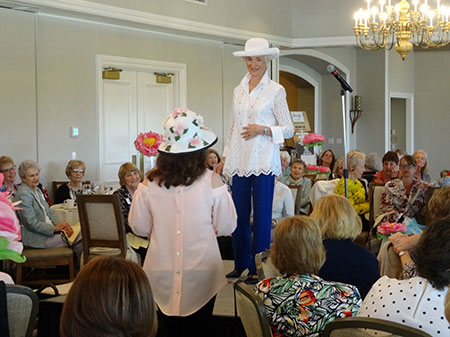 Reflecting back on the HHSO Spring Luncheon 2018, our hearts are over-flowing with love!  With our generous Sponsors, Sloan Thompson from BB&T, Spartina 449 and So Sandra Boutique, along with the many members from the League and the community support from local businesses, this event was able to raise over $17,000.00 to support The HHSO League and in turn, the Hilton Head Symphony Orchestra.
Attendees competed with each other to bid on great auction items, oohed and aahed at the beautiful fashions from So Sandra and enjoyed a delicious lunch all in support of the League. The spring day may have been windy, but the views of the marsh from the newly renovated Sea Pines Country Club provided the perfect backdrop for this popular event.
Mark your calendars for next year and prepare to experience exclusive Fashions from Spartina 449!
Join Us, March 20, 2019 at the ever popular Sea Pines Resort!
---

Bravo Piano – HHIPC – Bob Koenig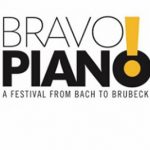 BravoPiano! – A Festival from Bach to Brubeck came to town on March 8 – 12 and brought with it an impressive array of guest artists, performing in nine events at five different venues.  A small committee assisted by 70 some volunteers, staged programs that included solo piano recitals, chamber music programs, lectures, a jazz trio performance and a Festival Finale with the HHSO conducted by John Morris Russell. Guest artists comprised Steven Lin, Elliot Wuu, Charlie Albright, Fei-Fei Dong, Ran Dank, Soyeon Kate Lee, Christian Sands, Jerome Jennings, Yasushi Nakamuro, Jon Kimura Parker,  and from our own HHSO, Terry Moore, Frances Hsieh, Lizhou Liu, and Sarah Schenkman.  A special highlight of the Festival was the discussion "From Swing to Bop and Beyond: How Jazz Workspresented by Dr. Keller Coker, Dean at The New School for Jazz and Contemporary Music in NYC.
The inaugural Festival was a success on many levels – ticket sales exceeded expectations for events (3 events were sold out prior to show-time), audience comments were very positive, and we were able to draw in a whole new audience with 75 guests who had not been to an HHIPC event previously and 53 guests who had not been to an HHSO concert before the Festival.  In planning the Festival, HHIPC Director Mona Huff envisioned ". . . a celebration of piano and pianists. . ." and she succeeded on all fronts!
The BravoPiano! Festival will return in 2021 following the HHIPC for pianists aged 18 – 30 in 2019 (March 11 – 18) and the HHIPC for pianists aged 13 – 17 in 2020.
---
Symphony Under the Stars – Lois Hoyt-Berry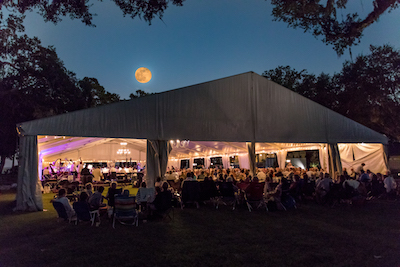 This was an exciting year for Symphony Under the Stars. The introduction of a Fall Stars at Palmetto Bluff on Oct. 3 & 4 was a great success.  Deaz Guys were sensational, as always, and brought in attendees from a broader area, including Savannah.  Many expressed interest in attending our symphony in the future.  Since this event was such a success, we are going to Palmetto Bluff again Oct. 2 & 3, 2018 with an exciting theme: Music of Hollywood.
Our annual spring Symphony Under the Stars  was held on April 3 & 4 at Veterans Memorial Park at Shelter Cove.  All That Jazz resounded through the entire area with our symphony & soloist led by John Morris Russell showing how diverse our musicians truly are.
Be sure to mark your calendars for our 2018 and 2019 "star light" events.  They are sure to please all!
---
Musicale – Linda DeLuca andNancy Hudak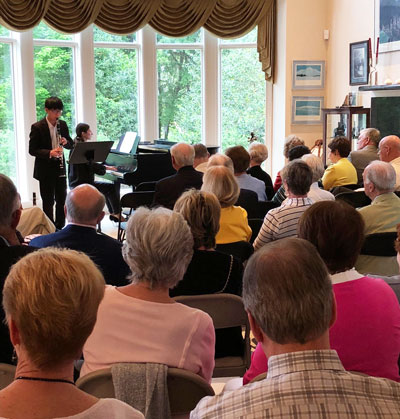 Harmony was the keynote of the 2017-2018 Musicale season.  For that, we express our great gratitude to Mario Incorvaia for the incredible programs; to the gracious hosts and hostesses:  Mike and Sue Harter, Sharon Miller, Ray and Linda Moloney, Stan and Judy Bluestone , Robert and Elizabeth Hancock, and Mike and Mary Briggs; to the buffet captains: Terry Hicks, Sue Macdonald, Barbara Wolf, Martha Mewbourne, Ginger Caporal, and Sheila Standen; to the faithful wine stewards and car parkers, Stan Cooke, Peter Forbes, and Bill Clark; to the amazing reservationist, Marguerite Miletic; to all who so generously provided appetizers and sweets; to our faithful kitchen assistant, Kim Nelson; to Mary Princing, our League president, for her constant encouragement and support; and last, and certainly not least, to all of YOU, our League members, who attended and applauded. Without your dedicated support, we would not be here.  Thank you so very much!
---
Spring Fling – Lois Hoyt-Berry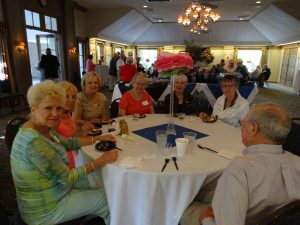 The League wound up the year with the annual Spring Fling on May 2nd.  This end of the year "thank you party" for all our league volunteers was once again held at the beautiful Hall of Indigo Run.  The lovely evening enabled many of the 110 attendees to spend their time on the porch enjoying wine and conversation with friends.
Each year, the Executive Committee of the League selects a Volunteer or Volunteers of the Year. Traditionally, the recipients of this award are those who have given exemplary service to the organization above and beyond what the job required.  2018 was no exception.  This year's recipients are truly exceptional!
Fran Hubbell has been a member of the League since its inception in 1996.  She has served on a variety of committees including the Spring Luncheon, Fashion Show and Silent Auction and the Kitchens of Note.  She has helped with the Youth Concerto Competition, Symphony Under The Stars, Concours and Post Concert Receptions.  And for the past several years, she has served as the League Treasurer, conscientiously watching over our funds.  Fran is retiring from the League Board and will soon be leaving Hilton Head to return to Baltimore where she will be close to her family.  She leaves with our good wishes and sincere appreciation for a job well done!  We will miss her lovely smile, can-do attitude and dedication to the League and its members.
Peter Forbes is the League's unsung hero!  Peter shuns the limelight, preferring instead to work behind the scenes.  A longtime member of the Musicale committee, he can be found readingthe room, moving furniture, setting up (and taking down) chairs, parking cars, setting up the bar and pouring the wine.  At Concours, he can be seen driving a golf cart and transporting people from place to place.  He is at the ready at Symphony Under The Stars, doing whatever needs to be done.  At the Spring Luncheon's Silent Auction, he is the runner and money-man extraordinaire!  We are delighted that Peter has agreed to succeed Fran as League treasurer.  With Peter in charge, we are assured that our funds are in good hands!
Congratulations to Volunteers of the Year – Fran Hubbell and Peter Forbes. Both are deserving recipients of this prestigious award.
---
SOVA – Stan Cooke
Save the date for SOVA – Southeastern Orchestra Volunteer Association.  If you wish to network with symphony league volunteers from Georgia, South and North Carolina, come to the gateway city of Greensboro, NC on October 8thand 9th,  2018. The SOVA Roundtable is a place to obtain new ideas and to share your successes with fund raising, membership, marketing and more with other symphony volunteers.  This year our hosts are members of the highly successful Greensboro Symphony Guild.  All meetings will be held at the historic O'Henry Hotel, which is a significant sponsor of the Greensboro Symphony.  Early arrivals will be treated to an arts crawl of downtown Greensboro.  For additional information, go to the SOVA website – www.sovaonline.organd follow the EVENTSlink.
---
Membership Report – Marguerite Miletic & Judy Walsh
As we wrap up 2017-18, we are pleased with our membership facts. We continue to grow and truly enjoyed seeing many new faces at the various Symphony events throughout the year. You can help us to continue to grow by telling all your friends about this amazing group of volunteers.  There is a place for all levels of interest in community service and music enjoyment.  We finished the year with 374 members of which, 49 were new to the League this years.  We are a mix of 73% couples and 27% singles and we draw from both on island and off. Hope to see ALL of you, next season.